Do you know what are the best poker games for Android/iOS in 2021? Poker is one of the most popular card games in the world. There are tons of apps related to this game available on the Google Play Store. In this article, you will find 10 best Android poker games that we can present especially for you.
You can download this poker game application to entertain yourself during this pandemic. So, these are the best poker games that you must try.
Best Poker Games for Android in 2021
Zynga Poker
Zynga Poker is one of the most popular casino games in the world. This game is produced by professional developer Zynga. It has been downloaded 2,544,721 times.
Summary: Zynga is a famous game development company, and its Poker games are one of the most popular. One of these is Texas hold'em poker, which lets you play poker against many people from all over the world.

This game comes with a VIP program that offers various benefits. You can also get free chips in the game. In this best android poker game, you can also join various poker leagues at Zynga poker. This game is free to play.
Visual 4 stars
Support 5 stars
Popularity 5 stars
Governor of Poker 3 – Texas Holdem Online Kasino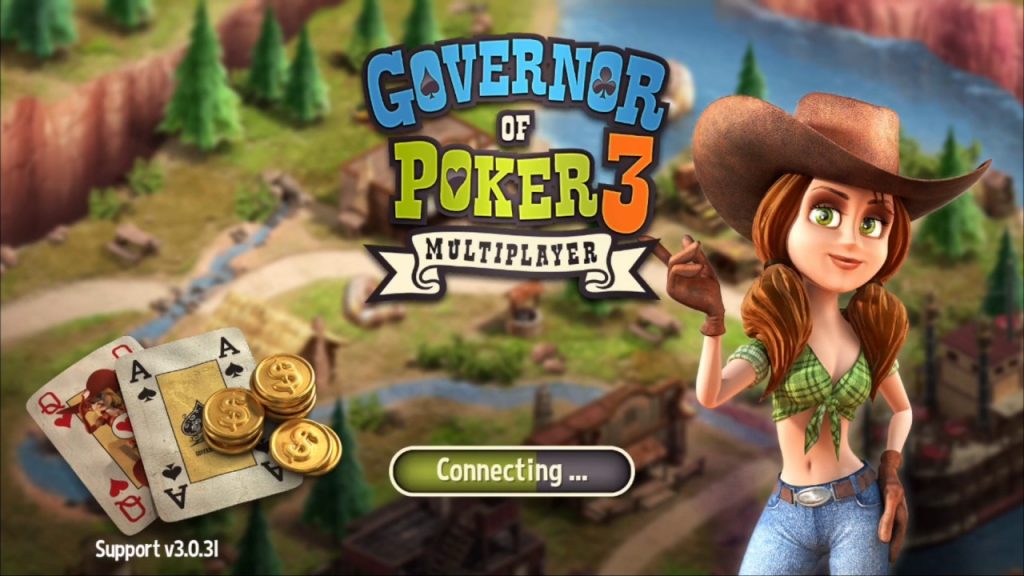 Governor of Poker 3 – Texas Holdem Casino Online is the most fun casino game. Easy to play. This gambling simulation game was created by Youda Games Holding B.V. It has been downloaded 252,021 times.
Summary: Governor of Poker 3 also becomes one of the best poker games for Android this year. This game is one in the Governor of Poker series, but it is the best one. Of course, this game becomes popular arguably because it is free and easy to play. If you like Texas hold 'em poker, then this game might interest you.

There are seven types of Texas Hold'em poker included in this game. You can also play it with your friends. You can even win free chips in Governor of Poker 3. This game also supports chat features with other players.
Visual 4,5 stars
Support 4 stars
Popularity 5 stars
World Series of Poker – Texas Hold'em Poker
World Series of Poker – Texas Hold'em Poker this poker game made by Playtika is not allowed to be played by children under 13 years of age. This game does have a minimum age limit of 13 years. However, it is still stunning, the World Series of Poker – Texas Hold'em Poker also presents a variety of interesting features in it.
You can find the free chips feature every 4 hours. Also, the WSOP Bracelets will be given to those of you who are lucky to get them. Playing poker tournaments? Of course, it is the most challenging thing where you can show shrewdness in playing poker. Interested in playing it? Go check it in the Play Store.
Poker Heat
Another best poker games for Android is Poker Heat. It is a game that presents a poker-style card game and is certainly interesting to play on your Android device. In the game, players will be presented with a variety of unique and interesting features to try out one by one.
Players can participate in poker matches or leagues that have been provided by the Poker Heat game. Not only that, but you can also compete against fellow Poker Heat players around the world even your friends can duel with you. Various kinds of bonuses and prizes are waiting for you if you win in Poker Heat.
Poker Texas Boyaa
Boyaa is also an Android game developer that presents Poker Texas Boyaa. In the game, it is not much different from other poker games where you will compete with other Texas Boyaa Poker players throughout Indonesia.
In this game, you can play while texting and emojis. So, the game will be more interactive with the presence of the chat room feature. In addition, Poker Texas Boyaa is also actively holding various kinds of events with attractive prizes that you can get.
Poker Offline
As the name implies, Poker Offline is the best Android poker game that is played without an internet connection (offline). However, this game supports online play too. So you can choose whether you want to play this game online or offline.
This best android poker game application comes with a graphics mode that is somewhat different from the other games on this list and has been downloaded more than 3 million times on Android.
Apart from the daily bonuses that are also available here, you can also participate in various online poker tournaments. This game also lets you play blackjack if you want a break from playing poker.
Pokerstars
Pokerstars also becomes popular and best poker games for Android in 2021. This game has almost the same design as most of the other apps on this list. But this app lets you play poker with millions of online players.
This game also supports Texas Hold'em, Omaha poker, or Stud, it's up to you. Free bonuses are a part of this game. There is also a table chat option included, and you will also be able to check the player leaderboard table in this game.
DH Texas Poker
Like other poker games in Android, DH Texas Poker also provides a lot of prizes. There are free chips every day. Well, the chips you get can be used to boost. Also, at DH Texas Poker there is such a thing as online rewards. Every time you play online, this game will give you a special prize for the next game. What's interesting is that in this game you can also send gifts to each other, either in the form of coins or chips.
Appeak
We all know that poke games require coins to play. That is why you have to collect as many coins as possible to be able to play it. However, sometimes the coins you have will run out quickly. That's why the game Appeak – The Free Poker Game is ready with 7000 coins every day.
So, you don't have to worry about running out of coins and not being able to play them. In addition to giving out coins every day, this game made by the Appeak developer provides a feature where you can play online and fight with more than 100,000 players of Appeak – The Free Poker Game around the world.
FAQs
What's the best poker app for Android or iPhone?
In general, every game application has its advantages and disadvantages – you can see our review of it. You can choose the type of game based on your needs and tastes. Such as visual factors, large – or small player fields, to certain promotions.
So it is clear that, it really depends on what you are looking for in an Android poker game application or an iPhone application. You can trust our reviews as a consideration in choosing.
How do I start playing on a poker app?
You can get started fairly easily. Each type of Android and iPhone poker game is quite user friendly. To do this, you just have to choose one of the games on our online poker game list. This will automatically be taken to the site for installing the poker application to your device.
You may be taken to Google Play or the App Store to download.
What will you find? All the games in this poker app review, are free. No funds or ID required at first. It's just that you will deposit, via a poker app account for real money poker types.
Should I download a poker app on smartphone or tablet?
Tablets will usually work better for certain types of online poker. The reason is simple, it's because you get more screen space and speed. On top of that, the tablet is even capable of making multi-tabling more manageable.
What is clear, most online poker game apps are compatible with any tablet and smartphone. To ensure a better gaming experience, just check the compatibility first.
Can this poker game be bet for real money?
Conclusion
Gambling simulation games are fun. This is the reason the gambling industry is growing rapidly. However, you have to be wise. Gambling tends to be addictive.
Source: Hymotion – 10 Best Poker Games For Android You Must Try